About us
A Malida a firm of Chartered Accountants and Registered Auditors, was established in 1980 and continues to build on its high reputation for providing excellent advice and first class service to its business and personal clients alike. Many of the firm's clients are in a variety of business sectors, small and large as detailed in Our Clients section.
As well as general accountancy, audit and tax skills, the firm's team includes several qualified accountants enabling them to provide clients with an enviable service. With the firm's wealth of experience it prides itself in delivering an unparalleled service to all clients.
In addition to the above the firm provides valuable assistance on how to improve and develop your business. Whether you need ideas on improving business strategy, access to loan finance or specialist tax advice, the firm will help you achieve your goals.
A Malida was founded by Arif Malida in 1980. Arif has over 34 years experience as a Chartered Accountant. Having a city backed experience he started up his own practice and continues to do so.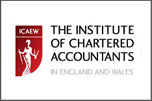 Having dealt with numerous clients from different business sectors and has a wealth of knowledge and experience making him well equipped to deal with all aspects of accounting and tax compliance. His sons have also joined him in the practice and they are well integrated to continue to provide the same quality service.
To find out more about any of our services,
call us on 0208 769 5705 or
020 8677 6373
Click here to request a reply via call back or e-mail