Welcome to the A Malida website
In an ever-changing economic environment, it is imperative all businesses have access to professional and dependable services from their accountants.
With over 30 years accounting experience we have built a solid reputation with both local and overseas clients. Our aim is to ensure that clients benefit fully from all available tax breaks in an efficient manner and at a cost that is fair and reasonable.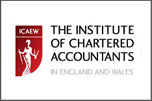 At A Malida, we believe in keeping business matters concise and straight forward. Whether you require accounting, tax or business advisory services, our dedicated team is committed to providing you a cost effective, punctual and personalised service tailored to your individual requirements.
To find out more about any of our services,
call us on 0208 769 5705 or 020 8677 6373
Click here to request a reply via call back or e-mail